AQHA dun roan colt by Boon Dash and out of Paysuns Peppy. If you're looking for a big, fancy colt to get noticed on, here he is! He's out of one of our best mares!


$3000
DUALIN FANCEE is a 2020 AQHA palomino filly by Dualin Solano and out of HR Georgia Blue. This filly is stout! Text for current pics.
​


POUR ME A REMEDY 2020 AQHA red roan filly by Pour Me A Pepto (NCHA money earner) and out of PR Kristie Jolena (NCHA money earner). This filly is a great cutting prospect! Guaranteed 5 panel negative through parentage testing.


​Both parents are NCHA money earners!!


AQHA blue roan filly by Boon Dash and out of TJ Pepper. This filly is extremely athletic and very pretty to look at. She will get you noticed.



$3000​​​​
AQHA black colt with chrome. By Boon Dash and out of Ima Nu Quixote Jose. Big, athletic colt. Would make a great rope, barrel or using horse. Guaranteed 5 panel negative through parentage testing.


$3000​​​
AQHA brown colt by Boon Dash and out of Sammilena. Very shapey colt. Guaranteed 5 panel negative through parentage testing.



$2000​​​​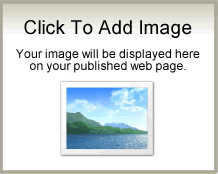 AQHA sorrel filly by Dualin Solano and out of Miss Poco 387. Her dam is my number one using horse here on the ranch. Very athletic and smart. Guaranteed 5 panel negative through parentage testing.


$3000​​​
2021 APHA colt by Boon Dash and out of RJS Blacktipped Hawk. This colt is absolutely amazing! He may just be a plain dark bay or brown but he will catch your eye! He will make someone a great head horse, barrel horse, or an awesome all-around. He is going to be big!


$1750​​​